Three hours of Driving Lessons for Bellbowrie and Moggill for ONLY $90
We dont think you are going to find another Driving School in Brisbane with such a great offer, but there are some small conditions attached to the offer. For example a Parent/Supervisor must participate in the Keys 2 Drive lesson. We are finding so many Learners booking lessons for test preparation with issues in their basic skills. The skills i am talking about are usually learnt in the first few hours of driving. We want you to be the best driver you can be and if we can get you doing really great things in those first few hours you can carry them all the way to a driving test and far beyond. For many Learners this package is going to amount to about 7.5 logbook hours. And to top it all off you will get to do ALL of the package with a Keys 2 Drive qualified Instructor.
To get this discount:
you must have less than 30 logbook hours
be your first lesson with our Driving School
pay the $90 upfront
have a K2D registered ID
take the K2D lesson back to back with a normal lesson
live in the 4070 community or postcode
NOTE: The Keys 2 Drive lesson is a FREE government funded lesson and can be taken as a lesson by itself. You are welcome to do that. However we feel strongly that the three package is the best pathway and so the lessons are discounted to encourage you to see the benefits of our quality lessons and this package.
Register for a FREE Keys 2 Drive Lesson
The keys2drive free lesson is not intended to replace normal driving lessons; rather, it should complement them by empowering learner drivers to 'Find Their Own Way' to becoming safer drivers Both the learner driver and their parent/supervisor need to attend the free lesson Parents/supervisors will come away with tools to help their learner drivers achieve a good foundation for lifelong safe driving.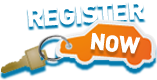 Once you have completed registration, you will be sent a text message with your free lesson ID. Keys2drive is an Australian Automobile Association (AAA) initiative; funded by the Australian Government.
Bellbowrie is a great place for Starter Driving Lessons
Bellbowrie is a great place for Starter lessons in a Driving School car. Most streets are good to practice moving to and away from the kerb, to practice soft braking and smooth acceleration. You will find many corners that are different to drive while learning to steer. When your steering is coming along well there some roundabouts in Moggill that are very quiet and are great for getting some more steering practice without the pressure of other cars. If you live in Bellbowrie explore these roundabouts near the cricket oval. Our Bellbowrie Driving School Instructor can help you steer your way around.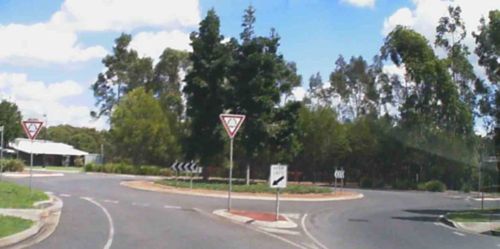 When your steering is going well, there are longer streets and roads in Bellbowrie that are good to use while learning to change gears in the Driving School car.
Bellbowrie is Hillstart Paradise. So much of the suburb has hills of different slopes that are ideal for developing good hill start skills. Our Driving School has some favorite streets that we like to use with our students before they progress into traffic with hill starts.
Although Bellbowrie is really good for the beginner lessons with the Driving School, it does not have a Motorway, busy roundabouts and busy intersections and is not good to learn advanced Driving skills which are essential for a driving test.
Exit Bellbowrie to advance your Driving School experience
For a Learner Driver to take their Driving to the next level, they need to take the Driving School car beyond Bellbowrie, when they are competent with back street driving. It is absolutely essential to spend considerable time driving in complex traffic situations before presenting for a Driving Test. You may struggle to pass your driving test without having much experience in complex traffic. If you do pass the driving test and have little complex traffic experience, you may not be as safe on the road as we would like you to be. The whole reason to develop these skills is to keep you safe on our road networks.
Call us at the phone number above and let's go driving
Western suburbs of Brisbane - including :
Bellbowrie Moggill Kenmore