Choosing a Quality Driving Instructor
There are millions of people on our roads who are legally allowed to drive on our roads and hold a valid drivers license. However you probably know that many of these drivers don't do it very well and some are possibly a little dangerous. Driving Instructors with a valid license will do less hours of training than a P Plate driver and most of that training is in the classroom or written training. The on-road training is very limited. With the picture I have painted so far, you can begin to see that finding a quality Driving Instructor may be difficult.
After your first lesson with an Instructor ask yourself the questions below and if you don't have YES for most of your answers then you should consider a lesson with a different Instructor.
Did you walk away feeling that you have learnt at least one new driving skill in this driving lesson ?
Did your Driving Instructor point out any weakness in your driving and show you how to correct it ?
Did your Driving Instructor ask you what you would like to achieve in the lesson when you began ?
Did your Driving Instructor outline a plan for this lesson and what you may learn from it ?
Did you feel comfortable with the attitude of your Driving Instructor ?
Did you get any handout material to support your lesson and the topics covered in the lesson ?
At the end of your lesson did the Instructor briefly summarize the achievements in the lesson and provide you with feedback ?
Your lessons should have purpose or goals, and include specific focus activities. You should be able to identify your achievements at the end of the lesson.
Jindalee is a Driving School Instructors paradise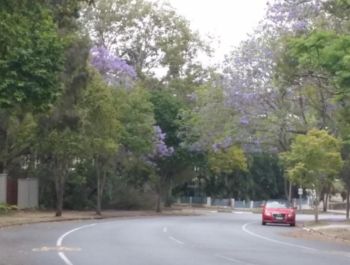 Jindalee has beautiful trees layered along the roadside in many streets, but the roads through Jindalee are wide quiet curvy and provide an ideal learning environment for Learner Drivers and Driving Schools in that area. There are plenty of wide parking places to pull over to the kerb and talk about progress and discuss the next driving activity. Our Driving School frequently uses this area with beginner drivers and advanced Learner Drivers. Some streets near the river work well to practice manoeuvres. Other streets are simply good to practice basic skills without too many cars to deal with while focusing on controlling the car.